Get ready…Yogi Aaron is coming to Miami!
As a former New York resident for many years, I always appreciate taking a little break from Blue Osa and the Costa Rican jungle for a change of pace. Miami is exciting, stimulating, dangerously fun and I am ready to take it by storm!
Every time I've visited Miami I felt a truly energetic vibe. Miami is bustling with vitality, gorgeous bodies, exciting art, life, music…and it's the workout addict's paradise.
On top of that, there's yoga at every corner, a sprouting new array of health food stores that offer the freshest of foods, cafes brewing dark roast coffees, and a gorgeous beach with crystalline clear waters.
What's there not to like?
Yogi Aaron's Top Five Miami Hangouts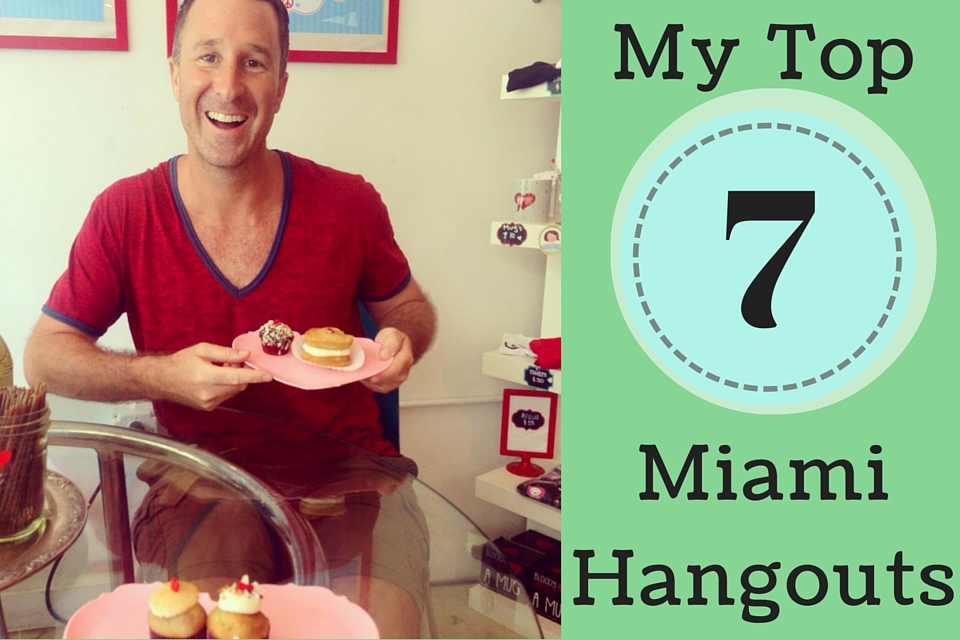 In Miami you're likely to find me savoring a vegan cupcake, treating myself to an Acai bowl, checking out the new lifeguard towers on the beach or inspecting the new art installations by Bass Art Museum.
But the main reason I'm coming to Miami is…to bring you some unique, mind-blowing yoga!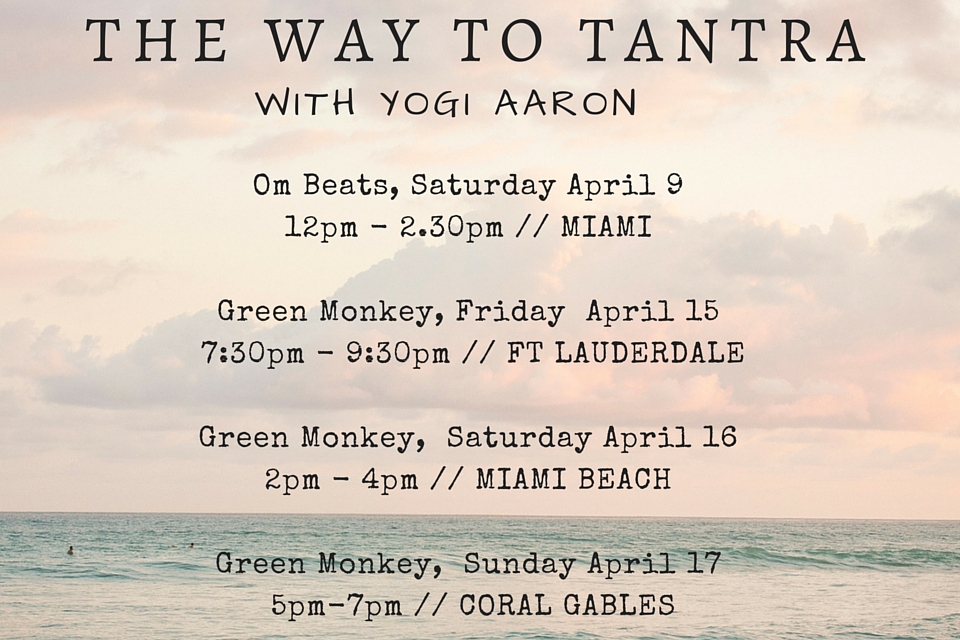 Contact Me To Register
Be sure not to miss them!
The first five people to sign up will receive a copy of my book, "Autobiography of a Naked Yogi"  and will get a chance to have a one-on-one chat with me after the class.
Green Monkey Yoga
One thing I prioritize in a yoga studio is the presence of top quality instructors and a neat, lit-up space. Green monkey offers even more than that with the friendly staff at the front desk, the variety of classes and their community of inspiring yogis of all ages.
I can choose to take an Iyengar class in Green Monkey's state-of-the-art facilities, followed by a soothing meditation class on a Sunday night to top off my weekend.
Bunnie Cakes
Ya'll know I'm a foodie. I enjoy all that life has to offer, and cupcakes are on top of the list! Vegan, gluten-free, dairy free and kosher???? What's more is that said cupcakes are being served in the cutest little bakery decorated with hearts and  bunnies. Someone pinch me, I'm dreaming!
The Standard
The ultimate zen den. The best view of the harbor. The best sunsets. The lushest hammam and spa. And ultimately, a place that feels like your home away from home, with its custom fragrance and an impressive customer service.
As a retreat center director, I know just how much effort it takes to make customers happy. Nothing can be left to chance and attention to detail is a must. The goal is to provide a stylish yet quaint sanctuary to rejuvenate one's soul. Find me in the Standard pool working on my tan or teaching my H2OM in July on July 9, 2016. (Stay tuned!)
Wynwood
As a lover of art and beauty, I find myself attracted to the provocative, unique art that the newly gentrified neighborhood of Wynwood offers. Wynwood has brought the world's greatest artists working in the graffiti in Miami.
Small showrooms and artisanal shops are sprouting and the monthly art walk offers a vibrant representation of the eclectic community in Miami. Did you know that the Wynwood Arts District is home to over 70 art galleries, retail stores, and antique shops? I can always count on a day trip to Wynwood to find inspiration.
JugoFresh
As part of a recent nutritional program I took on, I've started cleaning my internal digestive system with one green smoothie a day. The smoothie includes lime juice, spinach, avocado, and ginger for detoxing purposes. Every time I drink it I feel rejuvenated.
At Jugo Fresh, I will be able to up my super-food antioxidant game with a shot of my all time favorite Saca-lo, a vibrant energy boost, with lemon, lime, ginger, cayenne, turmeric, oregano oil, echinacea and raw honey.
With ten locations of Jugo Fresh all over Miami, I can be sure to walk into the freshest, most inspiring juice bars in town!
YardBird
For a more sinful type of entertainment, I head over to Yardbird, my favorite modern yet rustic, critically acclaimed joint with inventive farm-to-table southern comfort food. The bourbon bar is excellent, and don't forget to try the fried green tomato BLT, the skillet cornbread with Vermont sharp cheddar cheese and the shrimp 'n grits. We are talking about some serious tastiness here!
Lagniappe
For night time hangs, nothing beats the chill vibes of Lagniappe. Cozy New Orleans-style wine bar with a shabby-chic decor supplying barbecue & live music nightly. In this beautiful little Wynwood gem you'll find live bands playing while artsy people gather around lounging on couches and random mismatched furniture under cute lights everywhere. My suggestion is, eat the most delicious Greek food at Mandolin and then head on over to Lagniappe to top off your evening!
I am looking forward to seeing all of you in Miami! Don't forget to reach out and book your workshop to reserve your spot!