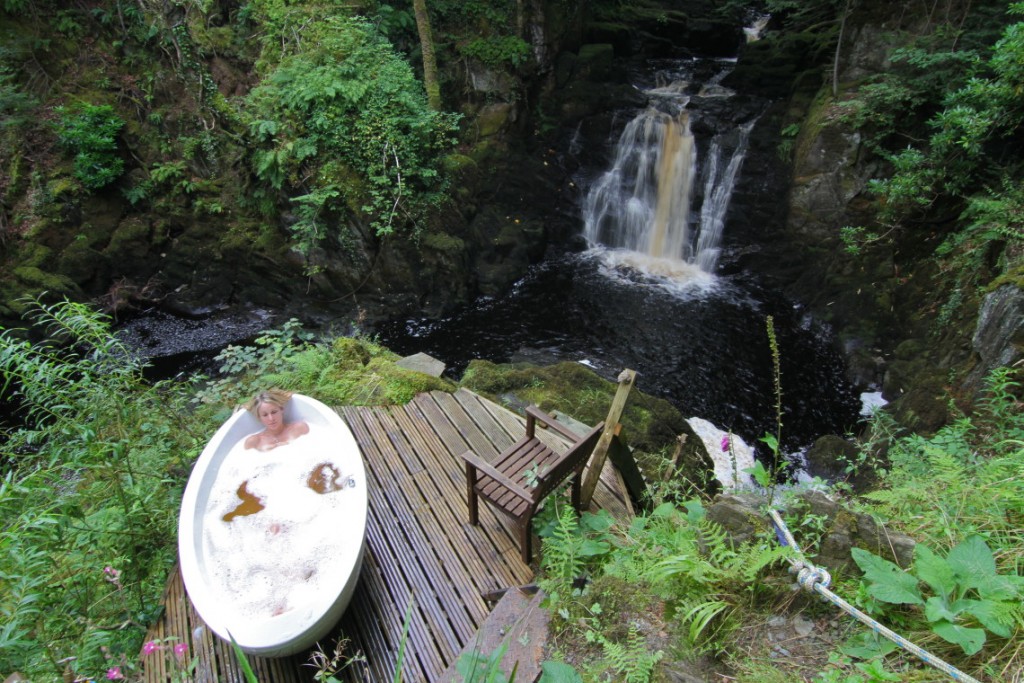 What's your yoga dream? Do you want to own some sort of wellness center that has different holistic healing services? On a beach? Or somewhere in the mountains in some foreign mystical country?
Do you dream of thousands of yogis visiting you every year seeking to heal their lives? Will you offer acupuncture, Ayurvedic massages and Thai massage? Will you have healers offering past life regression? Will you offer your clients a full-service spa? Where they can luxuriate the day away drinking herbal teas. Will you have the best healers from all over the globe come and work in collaboration with you?
If your plan is to offer the most unique sanctuary in the world—read ahead.
Let's be real, these days, everyone wants to open a yoga retreat center.
Ten years ago, everyone wanted to open a bed and breakfast. Today, everyone wants to open a yoga retreat center. Everyone dreams of healing the world. And healing the world is a worthy goal.
Having opened a yoga retreat center, I can tell you first hand how profound it can feel to be intimately involved in changing people's lives. When our guests leave, they often return home and make enormous life changes.
So how can you ensure that your yoga retreat center stands apart from the crowd?
In the book titled the E-Myth, Michael Gerber states that so many business fail while starting off with the most noblest of notions. Within five years, more than 80 percents of businesses fail.
Which begs the question, why does this happen?
The answer is simple.
People suffer from what is called the E-Myth (entrepreneurial myth). This means that people have a notion that they will open a business and everything will be perfect. People will just show up, love what you do, and want to return every year.
You see this attitude in the eyes of (new) yoga teachers. So many new yoga teachers have this pipe dream that once they open their own yoga studio, their whole life will fall into place. When their studio opens, it will somehow (as if by magic) fill up with yoga students. They, in their hearts, believe the world will change because of their studio and their lives will be dreamy and magical.
This attitude is not only shared by yoga teachers, but by most people wanting to start their own business. Let's call them "starry eyed dreamy entrepreneurs."
I am here to tell you that this is a myth. If you open a yoga retreat center, people will not magically show up to your place of business. First, you need to figure out how to get them there.
And the answer lies in your unique offering.
Your unique offering is critical to your yoga retreat centers survival. Understanding what it is, and using that for the basis of your marketing is what will attract people to you.
I am sure you have heard buzz words like SEO (Search engine optimization), PPC (pay-per-click advertising), and social media. Understanding this confusing and often contradictory landscape, is necessary…but what if it's not your strong suit?
Your unique offering must stem from what you are good at, and what you can offer. Your unique offering flows effortlessly from your mission statement and long term vision for your yoga retreat center.
Before you think to yourself, "I have nothing unique to share; there is nothing original about me." I want to assure you—you are completely wrong.
You have a unique offering. You have to go within your own unique brilliance to manifest it.
I do have one word of caution: don't try to be something that you're not and always play to your strengths. Time and time again in my life while running Blue Osa Yoga Retreat & Spa, we have added services or activities that are not core to who we are. We stepped outside of our unique offerings. The result? We failed big time.
Stick with what you know. Do you what do best. Play into your strengths, and you will experience more success and support than ever before.
SO HERE ARE SOME TIPS TO HELP YOU DISCOVER YOUR UNIQUE OFFERING:
FOR YOU:
1. What do you yearn to do?
In Inc.com, Leonard Kim puts this question to his readers, "What fire is burning inside of you at this very moment?" What is it that your heart is yearning to do or to accomplish? What is the real "why" in your desire to open a yoga retreat center?
2. What are your talents? What gives you passion?
On wikiHow, there are a plethora of ways offered to help you discover your talents.
3. What do you like to spend your money on?
As a customer, or someone traveling to a yoga retreat center, what are the services and things you look for? As an end user, what do you love to experience?
4. Having the traveled the world in search of your yoga retreat center, what elements are missing in all of these places? If you could go and add one thing to make those yoga retreat centers better, what would it be?
5. Ask other people what is unique about you.
Get their input. Ask your friends and students, what makes you stand out from everyone else.
Continue reading the full article at Yogascapes.com