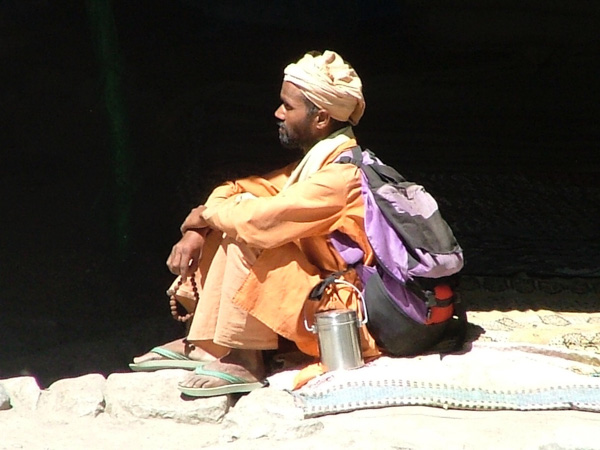 Singing all night, chanting in a language you hardly understand (not sure if you like this) surrounded by crazy people swaying and letting your voices go as loud as they can, who wants to do that?!
I DO!
It was a long time before I understood the meaning of Bhakti Yoga, and like many others, I thought the only way to practice was by spending the night with amazing performers like Wah!, Snatum Kaur or Krishna Das, singing songs to Krishna, Rama, and the gang.
It wasn't until my adventures in India that I came into contact with the true meaning of Bhakti and discovered what it was really all about. Bhakti pervades every aspect of life and being throughout Mother India, my experience happened in the Himalayan Mountains.
The Himalayas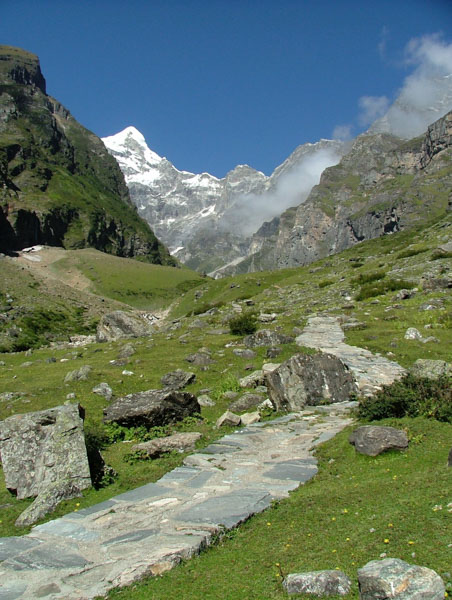 During my first voyage to the Himalayas, I was fortunate enough to venture to Mount Kailash, Humkund, Badrinath, Kedernath, and Gangotri. The most sacred pilgrimages in the Himalayas.
On each journey to these sacred places, the pilgrim chants the names of Gods all the way to the top of the mountain, or to the end of the 20 to 60 km walk. As I greeted fellow pilgrims making their way or as they returned, they often brought their hands together in Namaste saying "Hare Om" or "Hare Rama" or Hare Krishna" or " Sita Ram! Sita Ram! Sita Ram!"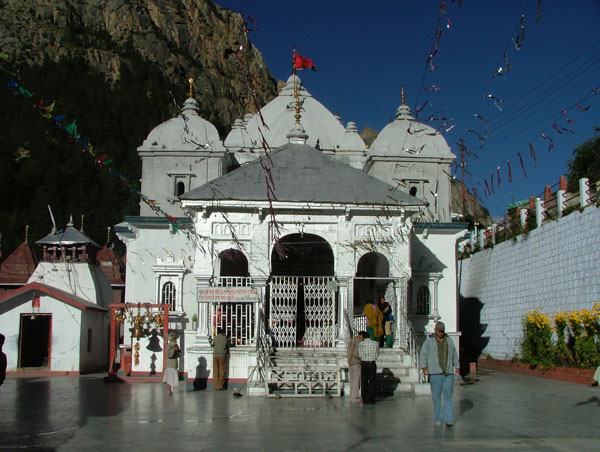 After these enthusiastic pilgrims past by, I would feel so elated and joyful – a deep connection to something that was more than myself.
At one point I remember coming across some old women on horses. As we passed we said "Om Namah Shivaya!" and in response all of the old women seemed to rise upwards from their saddles, throwing their hands in the air they shouted "Ommmmmm Namah Shivaya! Om Namah Shivaya."
Old women just like these, who couldn't afford the luxury of a horse were often seen barefoot, walking sticks in hand, slowly making their way up the trails. From afar they seemed frail, but when they raised their heads they would look up at me with light blazing from eyes full of deep purpose, the names of God on their lips.
My Second Visit
On my second trip to the Himalayas, I brought a group to Kedarnath: the earthly home of Shiva. When we made it to the top of the mountain the group separated and explored separately. A fellow student Tom and I made our way to the temple of Shiva. We did the typical Puja (offerings) that all seekers make, got the bindus placed on our foreheads, and proceeded to the courtyard where we sat down to take in the scene.
Love On A Mountain Top
After a while, Tom turned to me and said, "Let's Chant". Perplexed and feeling somewhat shy, I took a deep breath and said "Here?!" Tom simply replied, "Why not?"
I closed my eyes and started a chant to Shiva just as a man with a tabla happened to sit down close to us and started to play. "Bolo bolo Sadhu Shiva Bolo, Om Namah Shivaya." I opened my eyes after almost 20 minutes and when I looked around more than 20 people, all grinning from ear to ear, had joined us.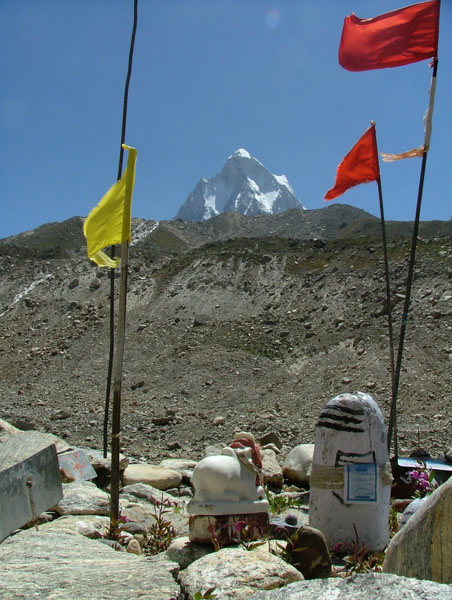 I looked at Tom in utter amazement and all he said was, "Let's do another one." This time, we sang to Shiva chanting not stop until our voices felt like they would give. We opened our eyes again and this time, there were well over 100 people sitting and chanting along with us. Americans, Indians, Europeans, wealthy, poor, homeless, sadhus, priests, Christians, Muslims, Hindus, Buddhists, you name it.
We sat there chanting together in harmony and for one brief moment, there was a stillness so tangible, so real, that a deep sense of unity seemed to pervade everything.
We were all one.