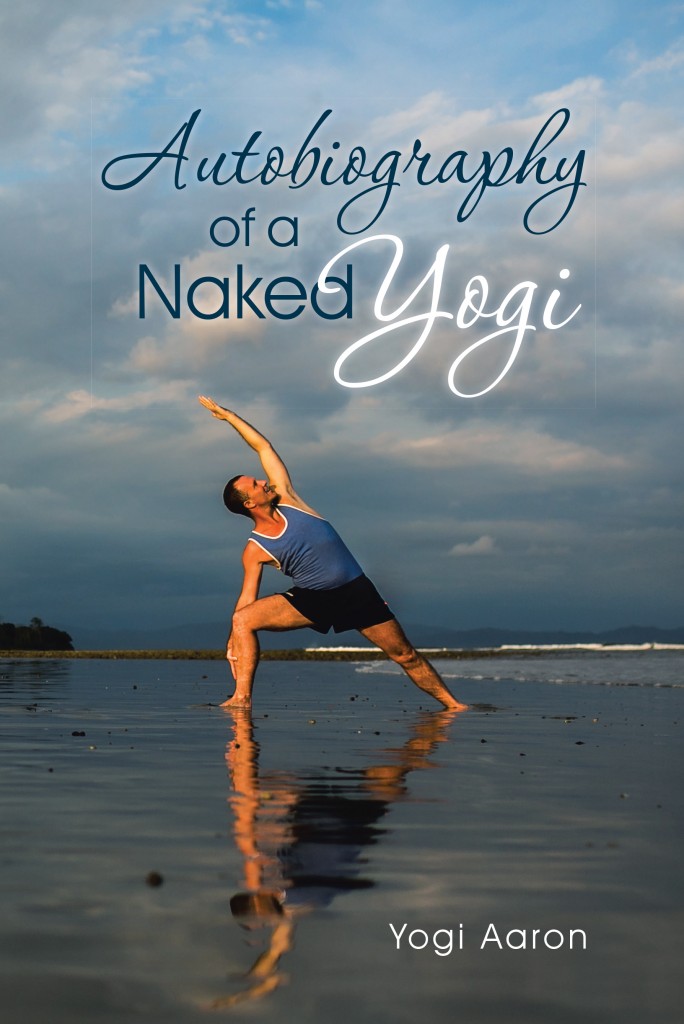 See how a life spent largely outdoors—in the wilds of northern Canada, the underwater wonderland of the Caribbean, and throughout the untamed Himalayas—presented the challenges that shaped a timid mother's boy into a confident yogi and ambassador for self-transformation. Through humorous and poignant life stories–attending an all-male boarding school, coming out as a gay man, building a successful yoga career–here Yogi Aaron shares lessons in living with empowerment and authenticity.
From the creator of Hot Nude Yoga, a global phenomenon during the early 2000's, a story of struggle and healing found through the practices of Tantric yoga. Today owner and yoga director at Blue Osa Yoga Retreat and Spa in Costa Rica and leader of world-wide retreats through Blue Osa Journeys, Yogi Aaron is known for his humorous yet vastly knowledgeable approach to teaching this centuries-old wisdom.
A must-read for aspiring yogis, yoga teachers, world travelers, nudists, gay men, people wanting to manifest positive change in their lives.
On Sale Now!
---
What Others Are Saying
"As I flipped over the last page of the Autobiography of a Naked Yogi I was left with one impression: "Sitting with something (anger, happiness, silence, hunger, problems, solutions) is the most powerful practice a yogi can do. Practice sitting with yourself. Slow down. In those moments, just breathe and watch. Stop reacting to your life." … and everything will be just fine. I have been one of the lucky one who has had the distinct honor of meeting and knowing Yogi Aaron personally. His influence in my life has helped mold me into the human being and yogi I have turned out to be. And every word in the Autobiography of a Naked Yogi has cemented Aaron's philosophy deep into the essence of my being. Directly and indirectly, Aaron has helped me develop my own group, Tantric Yoga for Men, where we recognize that the best way to be happy is to make others happy, we venerate our sameness as human beings, and we recognize that we have but one physical life to live—so me make happiness the most important priority in life. These are the basic guiding principles depicted in the Autobiography of a Naked Yogi.
The book is extremely well written, and throughout its pages Aaron will guide you through exotic places like Nepal, India, Australia, and the Himalayas. This is a must-read book for anyone whose life has been impacted and enriched by the power and value of the precepts of Yoga." ~ Jaime R. Carlo Casellas
"I read this book at a time of great transition in my life. I am a 77-year-old single woman selling my home of twenty years, along with most of my belongings, to travel the world for the next five months and then settle back into a community I left many years ago….and I'm not moving in with my children or anyone else, for that matter.
It feels like jumping off a cliff.
I needed a strong dose of inspiration, more than I knew, and found it in Autobiography of a Naked Yogi. As I traveled with Yogi Aaron on his journey through childhood, adolescence and into adulthood, I realized that even though the circumstances and events of our lives are very different, the qualities that we must acquire and develop to overcome the inevitable challenges we all face are the same.
Reading Aaron's story, I was reminded that these are the same qualities that the practice of yoga instill in us and, ultimately, lead to a path of liberation.
Thanks to Aaron, I am now looking forward to the landing." ~ B. Prinzi
"I just finished Autobiography of a Naked Yogi. I loved every minute of it. I have known Aaron for 24 years. I met Aaron in real life a short time after the events he describes on page 36. It has been a privilege to be included in his life ever since. I have to say the voice you read in his autobiography is his voice. Reading this was like sitting on the couch sharing stories of how our lives came to be the way they are now. He is honest and simple in his descriptions of the events that shaped him. He is scrupulous in sharing his own experience and not placing blame on the event or other people.
I think that is what I love and admire most about Aaron. His total ownership of his experience. This is something we could all learn to do better and more consistently. He is a fabulous example for us all.
Autobiography of a Naked Yogi is a simple telling of the captivating journey of a young man from childhood, through adolescence and into a fully integrated man who has found his calling and a way to express it that is a gift to everyone that finds him. Don't expect a work of literary perfection, do expect a work of integrity, honesty and vulnerability. Aaron doesn't hold back." A. MacKay
"I first met Aaron as I was coming out of a deeply personal crisis. He, the other teachers of Hot Nude Yoga, and the community of men who embodied its teachings helped me to truly discover myself, become whole again, and become more fully me. I was on the mountain with Aaron that fateful day whose story weaves through this book; witnessing Aaron–in unimaginable pain yet living into his yoga–reinforced all I had learned from him. Reading his autobiography now yet again reminds me of the many lessons each of us can learn when we take time to step back from the world and truly be with ourselves. Whether or not you know Yogi Aaron, there is great wisdom to be gained by spending time with his story." Brian Gorman
On Sale Now!