Yogi Aaron, author of "The Autobiography Of A Naked Yogi," currently serves as the co-owner of Blue Osa Yoga Retreat + Spa on the Osa Peninsula in Costa Rica.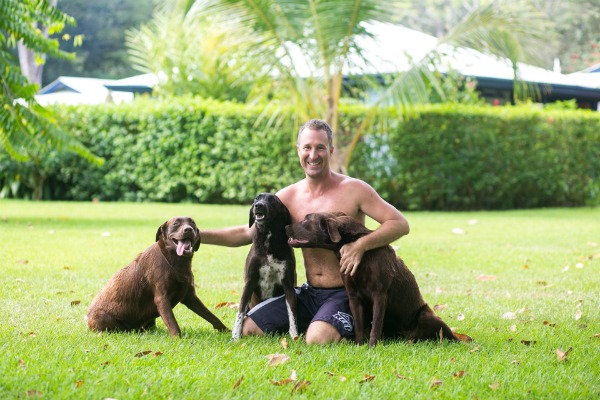 Aaron has led, and continues to lead international yoga retreats and journeys around the world, as well as leading yoga teacher training and immersion programs at Blue Osa. He is an expert in the yoga community with proven marketing methods and is a leader to yoga teachers who are looking to grow their yoga businesses.
What Aaron Is About
Yogi Aaron believes in spreading the benefits of yoga to everyone. He is a master in providing and holding space for people to realize their own limitless potential. Aaron's specialty lies in helping students touch the pure part of themselves through their yoga practice. Aaron's approach to alignment is fresh, practical, and applicable for the world we live in.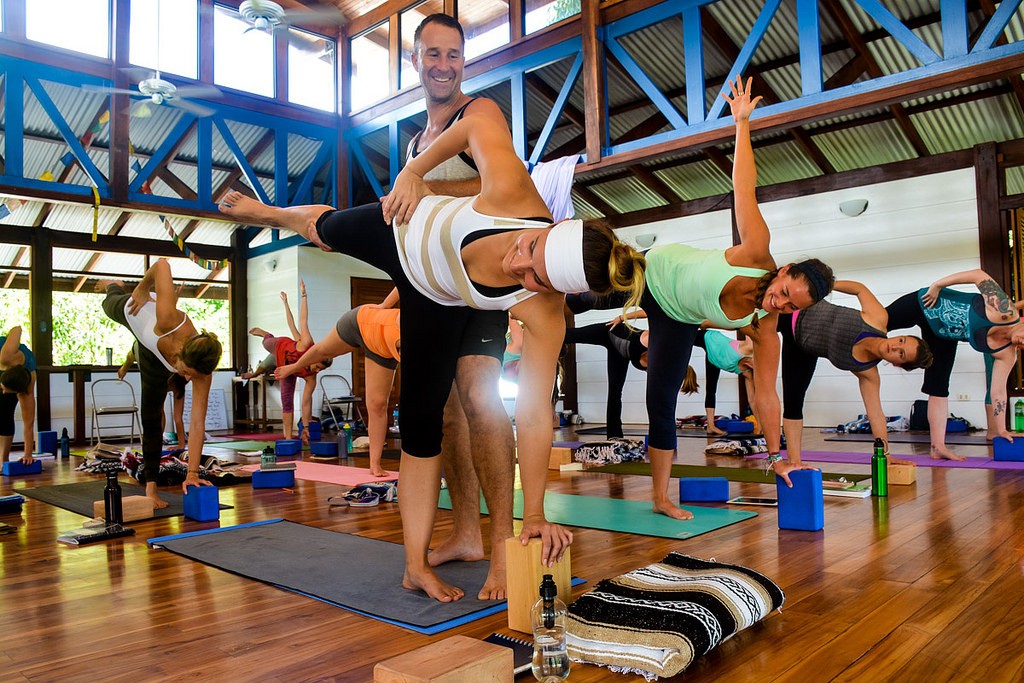 Aaron believes there are several conditions that human beings need to have in order to find their right paths – the space to practice, the opportunity to restore, and a deep experience of community and fellowship. Aaron feels blessed to be a witness to such transformations over the years
Aaron's gift is that he brings passion and adventure to his teaching. Inspired, he guides students to secret and far-flung locales, empowers them to realize their own limitless potential, and makes yoga relevant and accessible for the modern world.
Book Yogi Aaron For Your Next Event!
His Journey To Blue Osa
At 18, Aaron began working out at a Vancouver community center. He soon realized that keeping in shape was a life responsibility and became a student of yoga. By the late 1990s, he was teaching this ancient discipline.
Aaron arrived in Manhattan in 2001 and within a short time was offering retreats from California to Cambodia and from the Left Bank of Paris to the Indian Himalayas. It was during a retreat in Hawaii that Aaron and his longtime student, Adam, first discussed creating "a community that is yoga-based. A place where people can heal their spirits." Aaron wondered: "Can we create a sanctuary where people can come, connect to themselves, reconnect to each other, and then reintegrate through yoga back into their life?"
Six years later, they purchased property in Costa Rica. "Our vision with Blue Osa is that when people are quiet, removed from distractions of everyday life, something magical happens. A deep calling starts to surface, to awaken."
Aaron cautions that he is not a guru in the Western sense. "Everyone has to find their own path. At various parts of our lives we need different things. And, at times, people may think people who do not follow their path are not taking the right path."
As Osa's Yoga Director and Master Teacher, he believes there are several conditions human beings need to find their right paths: "I really want them to be spiritually heated-up. When we get heated we can burn away our ego and our ignorance, which is what stops us from remembering who we are. Second, I want my students to leave feeling that remembrance—and feeling good and restored. Most important—is that they leave feeling a sense of community and fellowship."
When Aaron is not teaching yoga or making jam for the guests, he spends a lot of his time caring for his precious animals who are the real custodians of Blue Osa.