Yogi Aaron, author of "The Autobiography Of A Naked Yogi," currently serves as the co-owner of Blue Osa Yoga Retreat + Spa on the Osa Peninsula in Costa Rica.
Yogi Aaron has developed an intrinsic understanding of yogic philosophy, anatomy, and the subtle body. He has studied under yogic masters such as Alan Finger, Bryan Kest, Genny Kapuler, Rod Stryker, Swami Rama, and David Swenson, among others.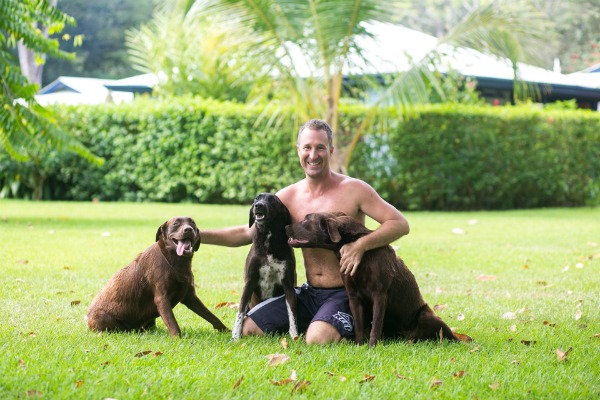 Throughout his journey, Aaron has made several pilgrimages to the Himalayas where he sought a deeper understanding of the Vedic tradition and Tantric pathways. These experiences blessed him with the opportunity to mentor under several spiritual masters and inspired him to create a yogic community in the lush Costa Rican jungle. And so, Blue Osa was born!
Creator of Applied Yoga Anatomy + Muscle Activation™ Yogi Aaron brings three decades worth of study, mentorship, and experience into his teachings, with a strong emphasis on yoga therapy and alignment.
"My passion is teaching yoga while guiding people to live a pain-free life to they may manifest and live their purpose. My desire for each person to tap into their limitless potential and develop the confidence to embody yoga, both on and off the mat so we're able to reveal our best selves and shine brightly."
I'm meditating every day and now my husband is too! Thank you, Aaron. You're changing the world and it needs you now.
~ sandy F
I would recommend Yogi Aaron's teacher trainings to anyone. Even if you don't intend to teach, what you will learn from the trainings will open your eyes to new possibilities and understanding and to loving yourself more.
~ Mic
Aaron incorporated all aspects of yoga into this training, so if you're looking for more out of your yoga journey, this is the place for you.
~ Katie M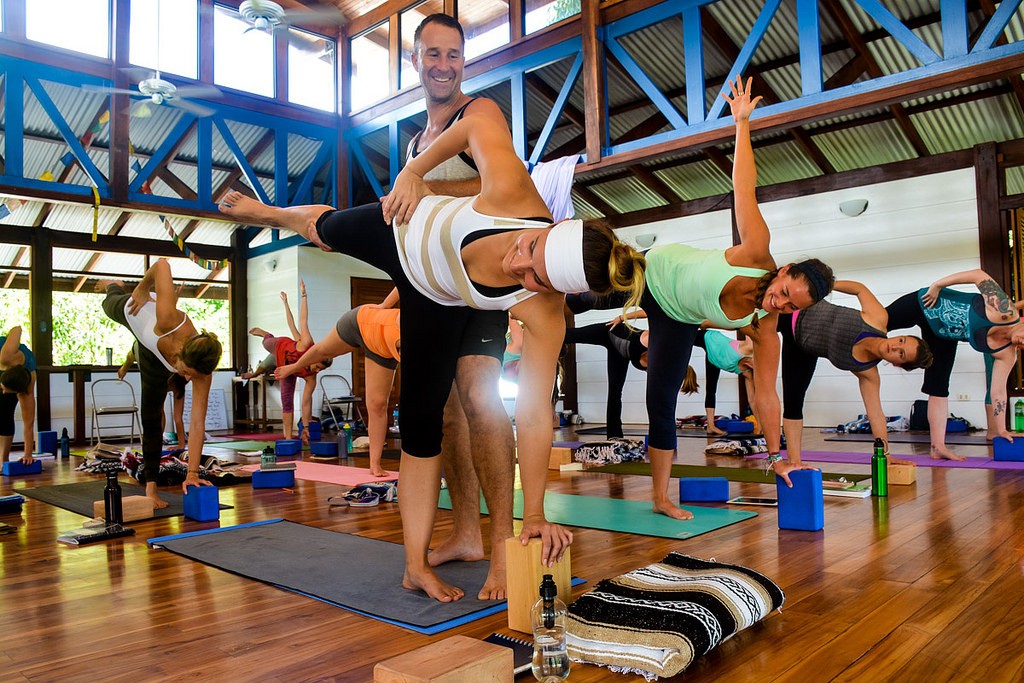 Yogi Aaron at last is an incredible host and teacher. He leads with love and makes all people feel welcome in his sacred home. He is insightful and well-prepared to deliver an experience that is truly life-changing.
~ Chris R
Hello there my friend! I was thinking of you these past few weeks, during which I've been living in the Nepalese mountains.
I'm grateful for having been drawn to some wildly powerful places that helped me to internalize many lessons, and bring clarity to some of the challenges I was working through during my time spent at Blue Osa. I wanted to let you know I've felt a particular appreciation for your capacity as a space-holder and witness, and find it admirable how you remained seemingly un-phased by what could easily be triggering actions on the part of others (e.g. myself).
~ Varun
I appreciate and have so much love for you, the space you've created, and the knowledge you have shared. Life is all about relationships and the encounters you have with people, and the encounter and time spent with you, my classmates, staff, and locals have contributed to who I am today and will carry with me for the rest of my life. May our paths will cross again one day.
~ Cassie O
This experience surprised me in so many positive ways.
The two weeks for me were unbelievably introspective. It was like a two-week therapy session with myself. Only I had the guidance of Yogi Aaron and the support of a loving community.
The self-paced content has been awesome. Being able to rewind and pause the videos allows me to better understand the content and gives me time to reflect. I like seeing the length of time required to watch the videos in each section so that I can set goals and realistically plan my day. The worksheets and quizzes are just the right lengths, in my opinion, they are engaging without feeling like 'homework.' Being able to retake the quizzes is nice because I can go back to previous lessons and reinforce my understanding if I missed something. And I like listening to your anecdotes and examples for each topic (huge Sex and the City fan over here!!).
Even if someone doesn't want a certification, having this time for introspection, to learn about your body, creating a fantastic community of people, and developing an excellent relationship with Yogi Aaron, would be an uplifting experience for anyone.
~ Kali
Book Yogi Aaron For Your Next Event!
His Journey To Blue Osa
At 18, Aaron began working out at a Vancouver community center. He soon realized that keeping in shape was a life responsibility and became a student of yoga. By the late 1990s, he was teaching this ancient discipline.
Aaron arrived in Manhattan in 2001 and within a short time was offering retreats from California to Cambodia and from the Left Bank of Paris to the Indian Himalayas. It was during a retreat in Hawaii that Aaron and his longtime student, Adam, first discussed creating "a community that is yoga-based. A place where people can heal their spirits." Aaron wondered: "Can we create a sanctuary where people can come, connect to themselves, reconnect to each other, and then reintegrate through yoga back into their life?"
Six years later, they purchased the property in Costa Rica. "Our vision with Blue Osa is that when people are quiet, removed from distractions of everyday life, something magical happens. A deep calling starts to surface, to awaken."
Aaron cautions that he is not a guru in the Western sense. "Everyone has to find their own path. At various parts of our lives, we need different things. And, at times, people may think people who do not follow their path are not taking the right path."
As Osa's Yoga Director and Master Teacher, he believes there are several conditions human beings need to find their right paths: "I really want them to be spiritually heated-up. When we get heated we can burn away our ego and our ignorance, which is what stops us from remembering who we are. Second, I want my students to leave feeling that remembrance—and feeling good and restored. Most important—is that they leave feeling a sense of community and fellowship."
When Aaron is not teaching yoga or making jam for the guests, he spends a lot of his time caring for his precious animals who are the real custodians of Blue Osa.